Absolutely! BallerTV is able to create player mixtapes for up to five games, across three different events. The price of each Athlete Mixtape is $99.
Step 1: Click Here to Get Started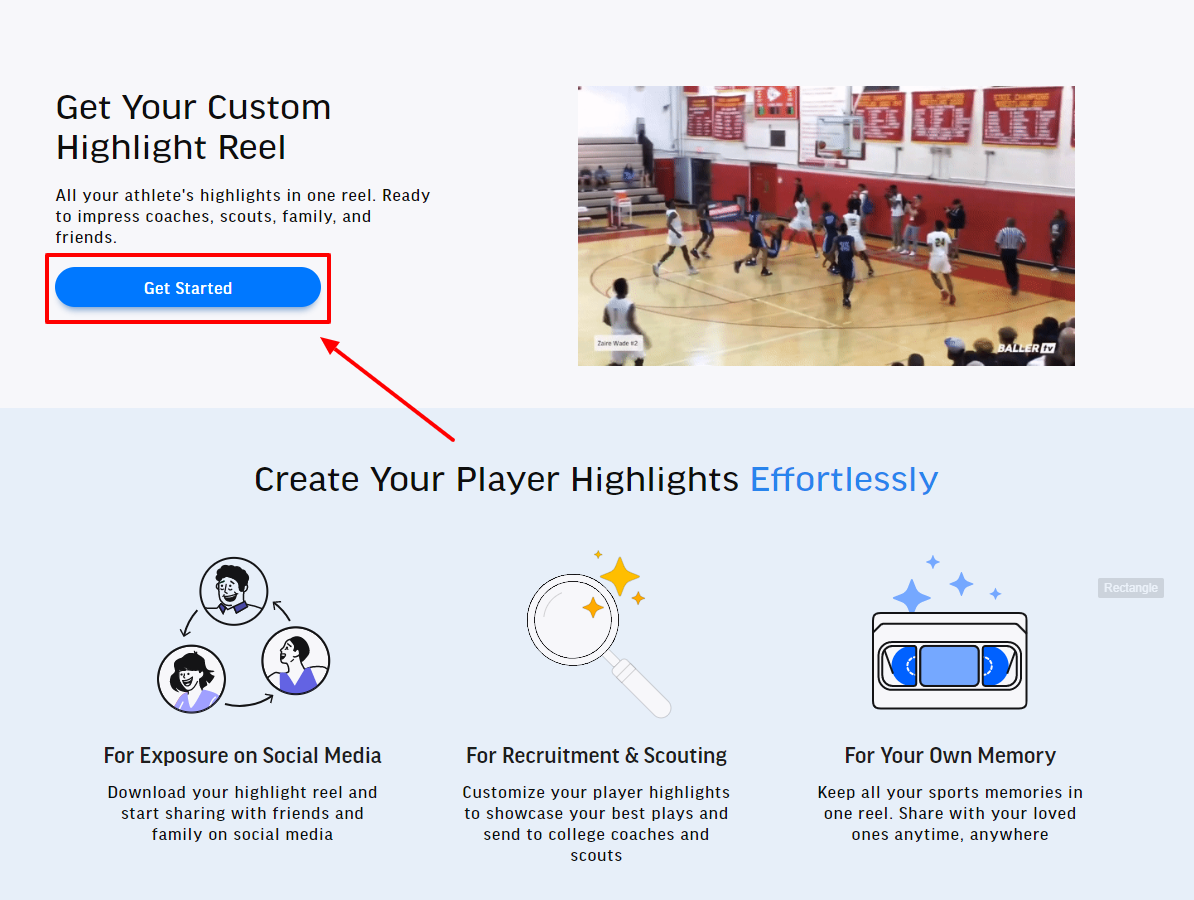 Step 2: Enter your athlete information
You will be asked to enter your athlete's name, height and weight, graduation year, current school, and GPA. Once complete, click Proceed to Checkout.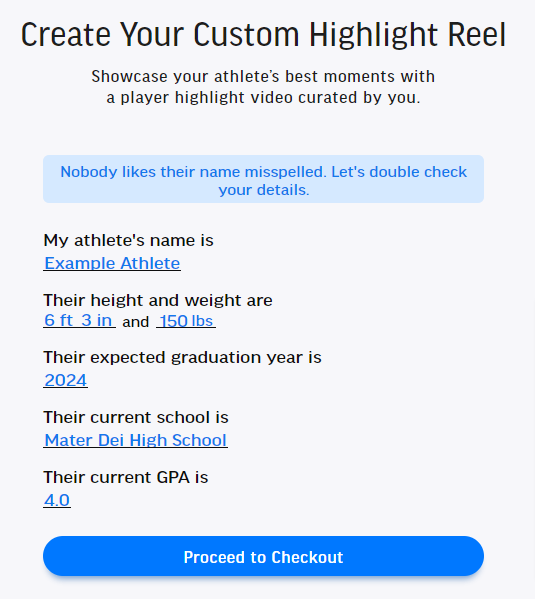 Step 3: Enter your payment information
Once you've entered your payment info, click Place Order.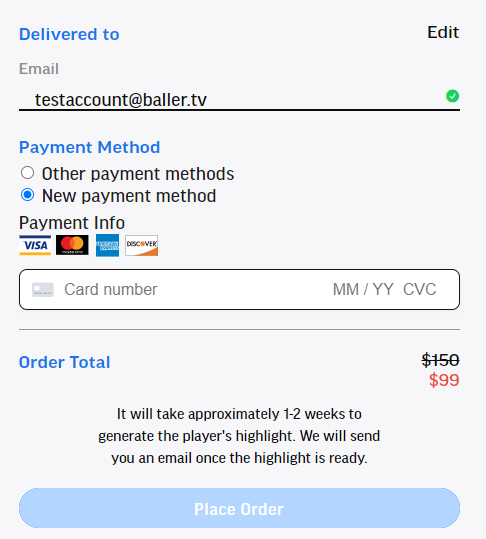 Step 4: Select your events
You can select up to three events, and five games total! Once your events are selected, click Next.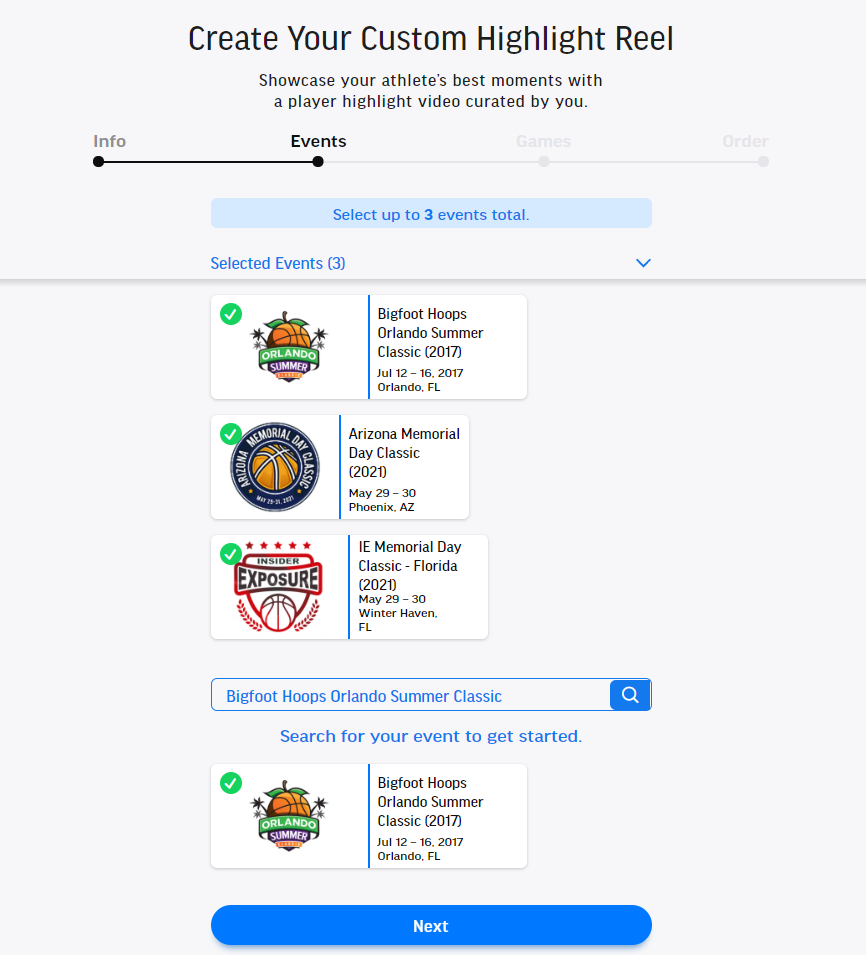 Step 5: Select your teams
Click the Select Team box for each event to select your team.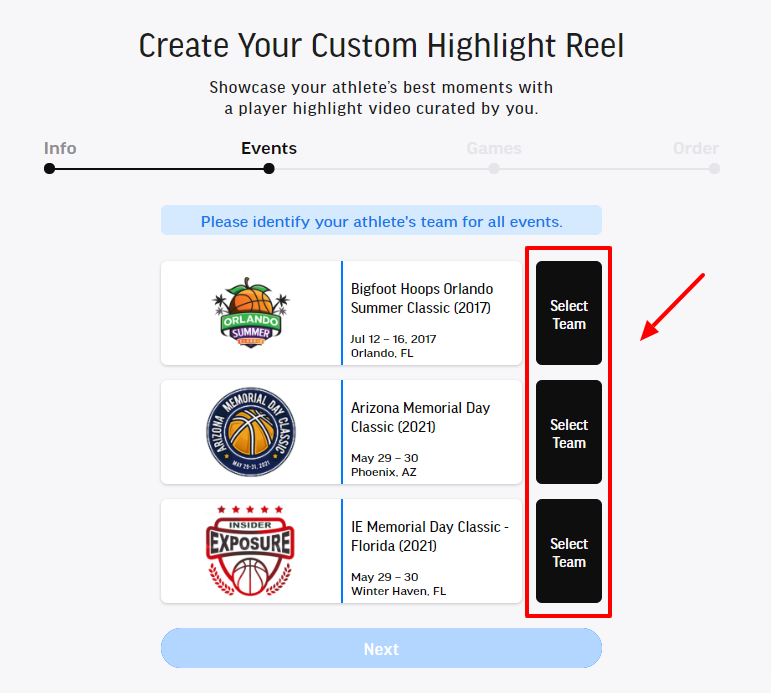 Once you've selected your team, click Confirm.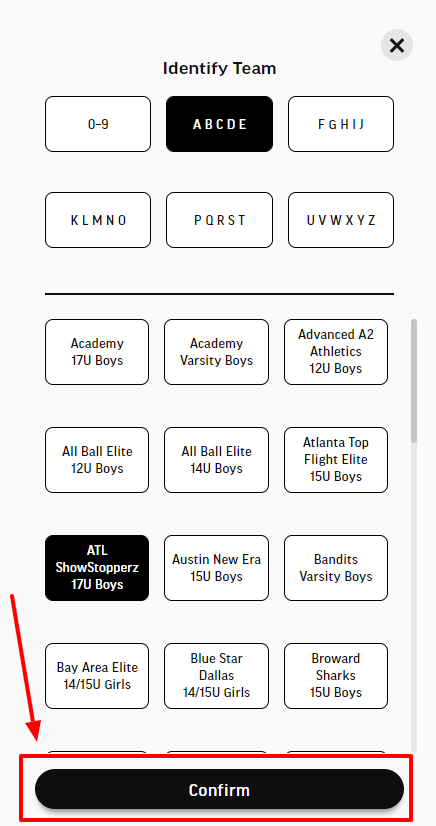 Step 6: Select your games for each event
You can press the Play button to view a full replay of the game before selecting it for your order.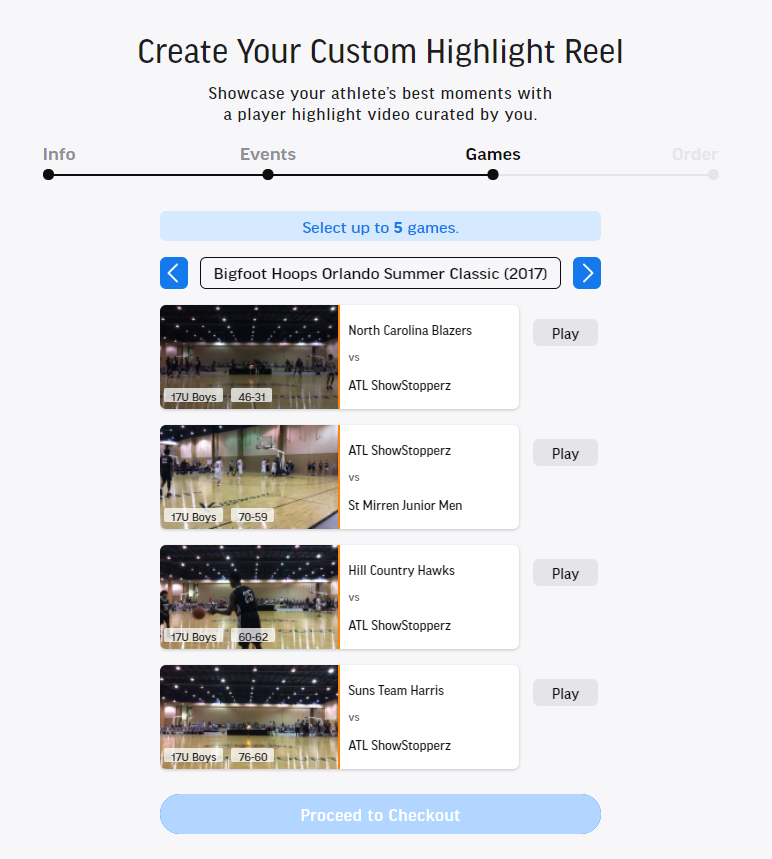 For each game that you select, you will be prompted to enter the athlete's jersey number, and any optional must-have moments. A must-have moment is a timestamp of a particular highlight you want included in your personalized Athlete Mixtape.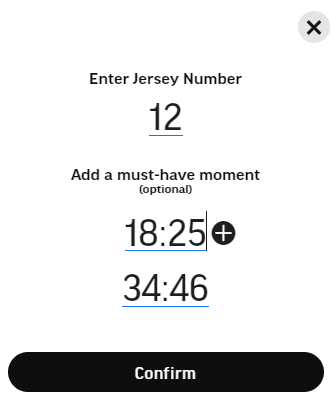 Step 7: Submit your order
Have a look over your Athlete Info and Games Selected to make sure that all information is correct. Once confirmed, click Submit Highlight Order.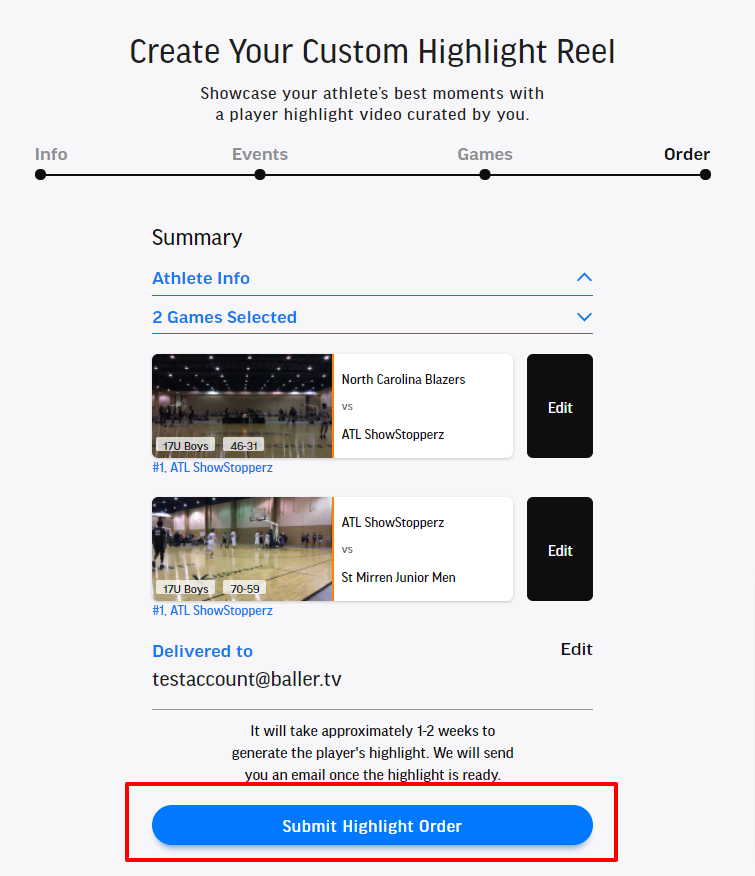 Order processing is approximately 1-2 weeks, depending on volume. Once your order is complete, an email will be sent to your email address provided with a link to download your personalized Athlete Mixtape!
If you have any questions or concerns, please don't hesitate to reach out to BallerTV Support!