BallerTV has a network of thousands of club, high school and college coaches and professional scouts on its network — they're our most active users, scouring our library of over 300,000 games to find out who's got next.
We offer multiple ways for athletes to get exposure to college coaches and professional recruiters. Here's a couple:
1. Maintain Your Athlete Profile (Free with your subscription!)
If you know a game you played in, you can tag yourself! Once you tag yourself, a profile will automatically be created. You can add the games you played in to your profile. Get started by going to BallerTV.com and finding your games!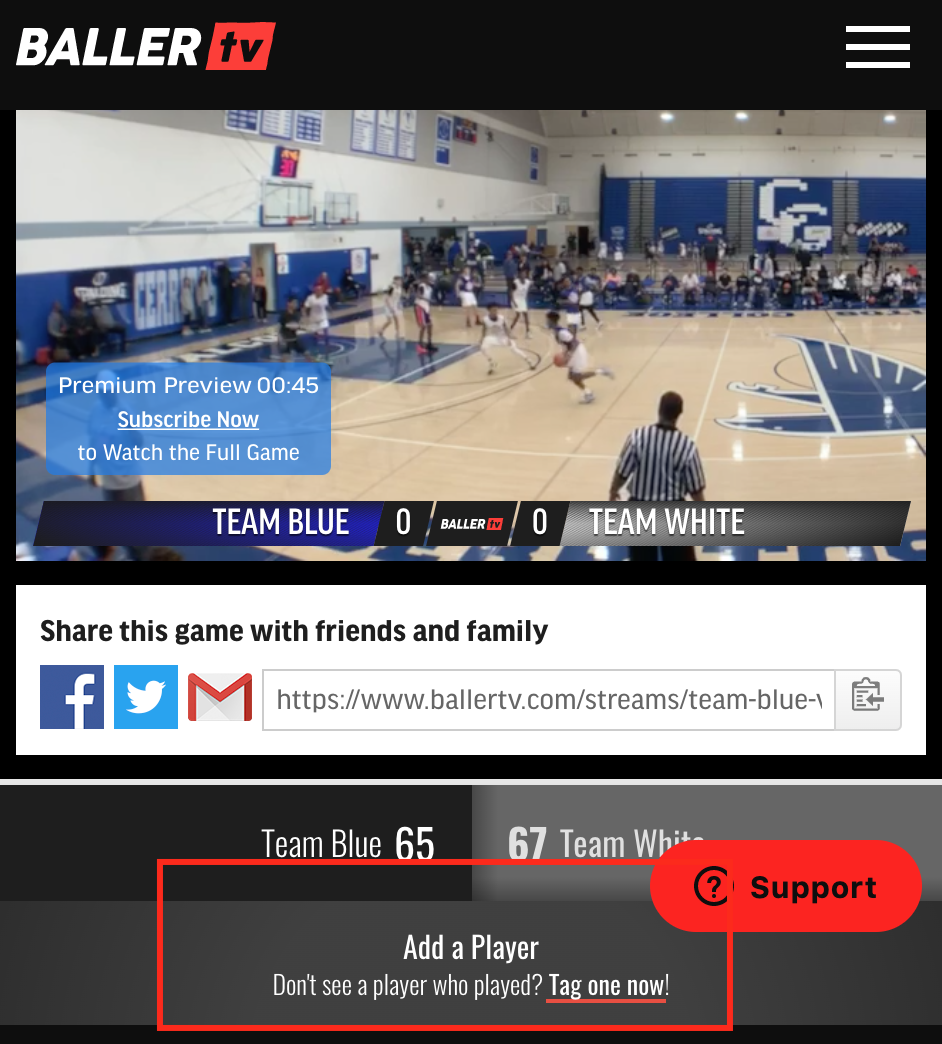 2. Order a Custom Highlight Reel (Discounted for subscribers!)
BallerTV's custom highlight reels get as much as the good stuff as they can, and they'll give recruiters a supercut of your best plays.
On top of being able to be downloaded and shared on social media, Custom Highlight Reels live on Athlete Profiles, Stream Pages, and Event Pages to give players maximum exposure for their best plays. For an example and more info on ordering, click here.
3. Download Full Replay Footage (Discounted for subscribers!)
If you had a particularly good game that showcases the full package, you can download the footage for a small fee! From time to time we'll offer subscription plans that include free downloads, but subscribers always get discounted pricing on downloads. To get started finding that game you want to share with a recruiter, click here!
4. Share Links to Your Games on Social Media!
BallerTV's replay game footage is accessible to anyone with a subscription — and currently, college coaches can access your games for free as long as they sign up at this link! Tag them in your post on Twitter, or take a clip from a download or Custom Highlight Reel to tag them on Instagram.
--------
BallerTV is on a mission to connect families and communities everywhere through the unifying power of live sports — but we're also here to take care of our youth sports community and help athletes in ways that will help them showcase their talents to recruiters, colleges and the world. We're constantly improving ways to do this, so make sure to check back often or reach out to us at BallerTV Support with any questions.