Effective August 19, 2020, BallerTV will be releasing "Event Passes" specifically for NCAA Division I programs pursuant to NCAA Division I live stream access guidelines. These Event Passes are non-transferrable and provide access for one (1) user to a specific event on BallerTV's platform.
Below, a list of frequently asked questions.
1. What's the difference between an Event Pass and a BallerTV Premium Access Subscription?
The Event Pass is being introduced to NCAA Division I programs to assist in compliance measures recently released by the NCAA. In their guidelines, the NCAA states that Division I programs using live stream access to events must be on an event-to-event basis. As a result, BallerTV can no longer offer all-inclusive access to NCAA Division I programs. An Event Pass will give one (1) individual access to the streams for a specific BallerTV Event. In order to access replay and game footage from games prior to August 18, 2020 and outside of your specific Event Pass, your program will need to purchase a separate Premium Access Subscription.
2. How many people from my program can access the streams with an event pass?
Each Event Pass admits one (1) user to access streams from a specified event.
3. If I'm with an NCAA Division II, III & NAIA program, do I need to purchase Event Pass access?
Currently the NCAA has only stated live stream access guidelines for NCAA Division I Programs.
4. Can I access BallerTV through a different email if I just want to watch for leisure?
BallerTV is offering the Event Pass as a proactive way for Division I programs to maintain compliance with the NCAA's live-stream access guidelines; for more questions about whether an action is NCAA compliant, please contact your program's designated NCAA compliance officer.
5. If I already signed up but don't see the NCAA Compliant option, how do I access it?
If you are logged in, go to "My Profile"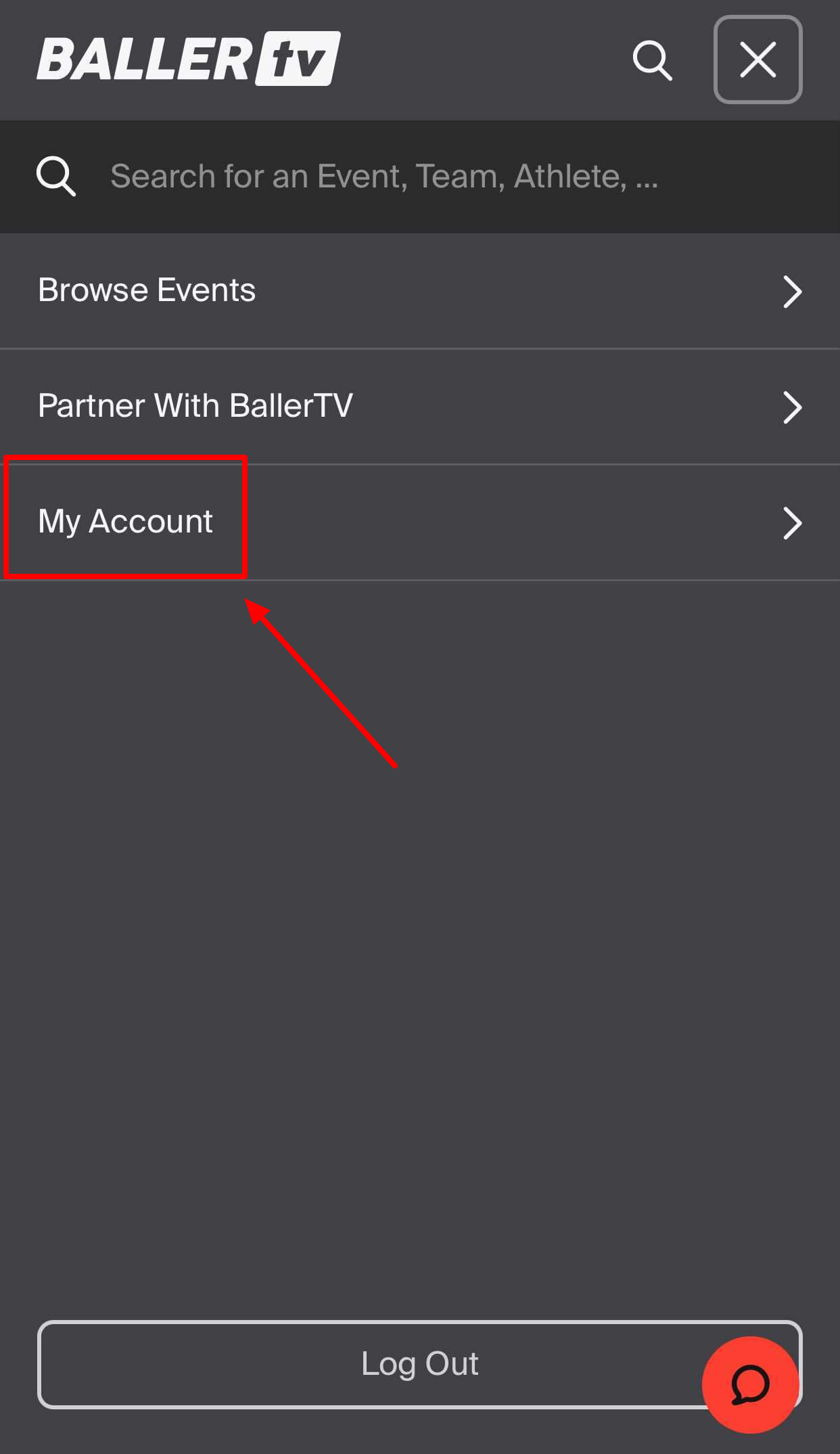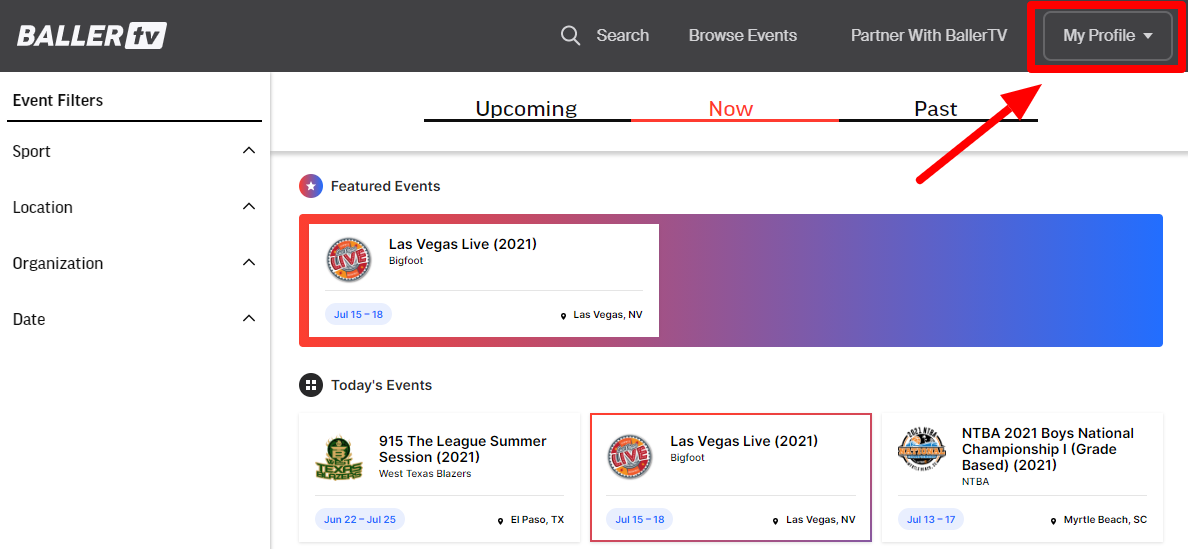 Then, go to "Edit Profile"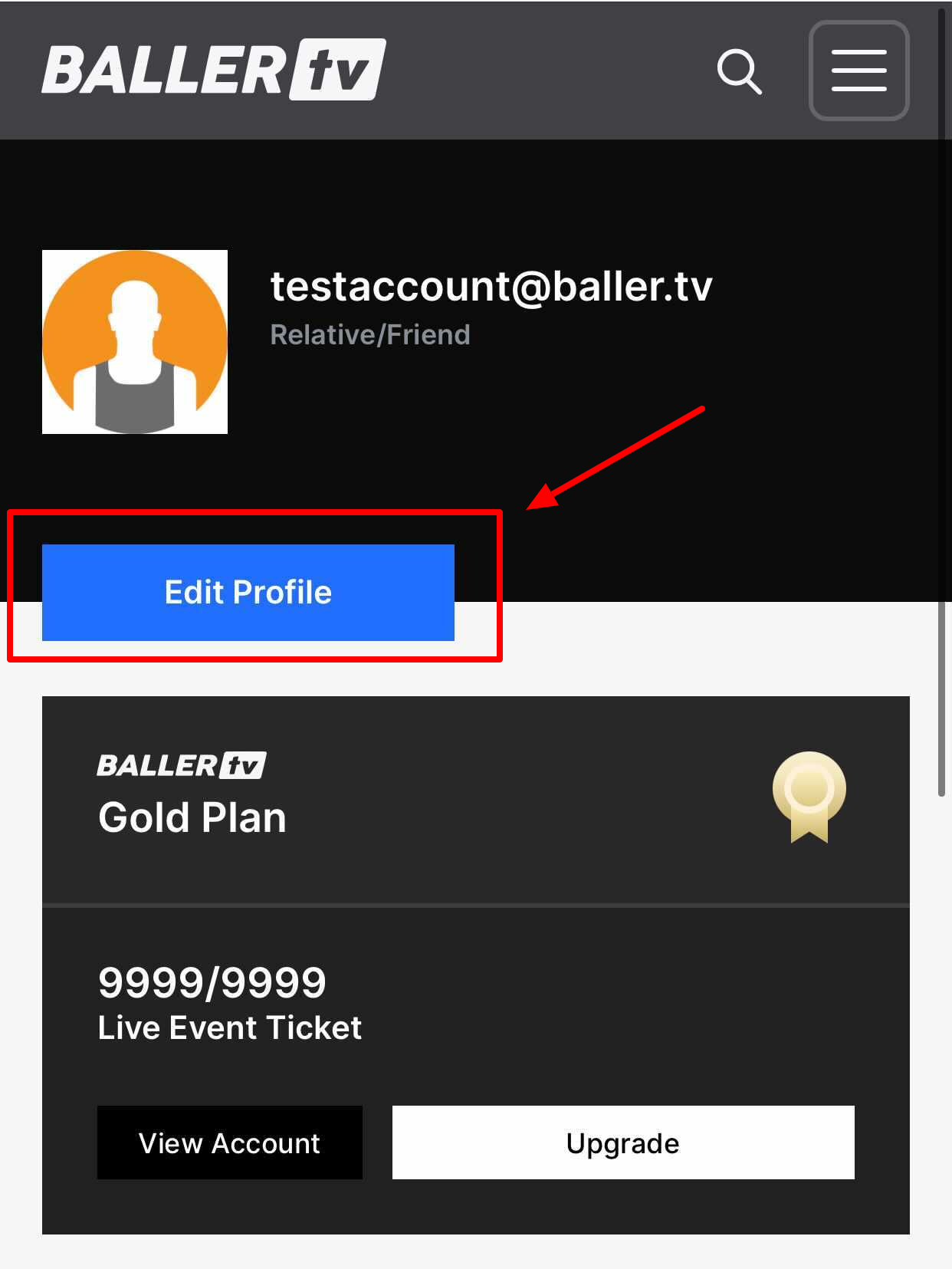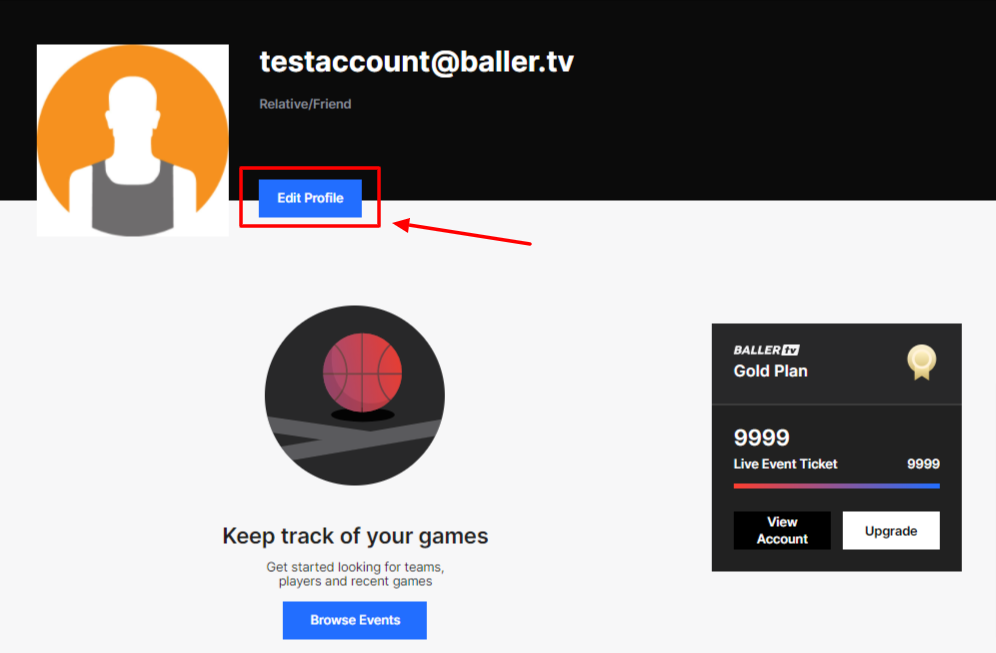 Scroll down to your role and make sure "College Coach/Scout" is selected, then hit "Save Changes".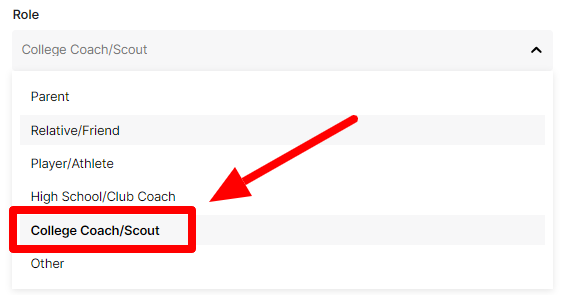 Once complete, you will be able to purchase a College Coach Event Pass when you attempt to view a stream.